Tokenization in games – play to earn. What benefits blockchain unlocks for players and game developers?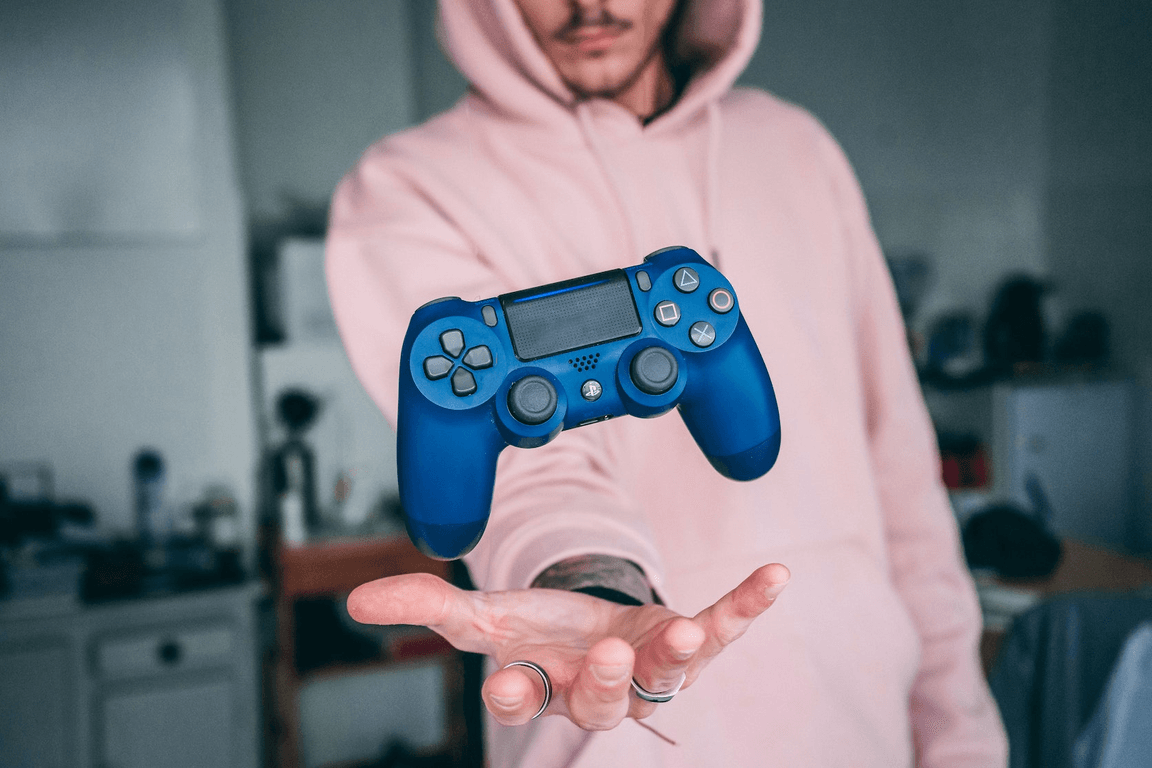 The play-to-earn model sparks much excitement in the gaming world. According to a DappRadar report as of April 20 this year, blockchain-based gaming user activity has increased by 2000% over the year.
The P2E scheme provides an opportunity to monetize gaming in a whole new way. So what is it about and how exactly does it work?
In this article you will find a description of different gaming models, learn how to best enter the world of P2E gaming and what makes this type of business profitable for both users and creators.
Come join us to explore this fascinating world.
Game models
Currently, three models are the most commonly used in the gaming scene: free-to-play, pay-to-win, and play-to-earn. What are the differences between each of them?
Free-to-play
The free-to-play model assumes that anyone can start playing a particular game without paying any extra fees. Playing here is primarily for pure entertainment and this is the case for the majority of users. It is possible to start making money from playing, but this applies mainly to e-sports players or those streaming their games. As you can guess, this is reserved for the best in their respective fields.
Play-to-win
Pay-to-win games are a model where the basic version of the game is often free and open, but the difficulty of the game and the chances of winning are determined by the money invested by the player. Users can pay for features and items that give them an advantage over those who pay less: e.g. they gain faster and easier gameplay, buy weapons with extended ranges, faster cars, characters that bring chaos to the enemy's world. In other words, the more you pay, the more of a virtual badass you become.
Play-to-earn
Play-to-earn games offer a unique tokenomic architecture, based on the blockchain, so that time spent playing translates into revenue. By playing regularly, each player can earn more items or tokens.
Increasing the value of assets is done by performing in-game tasks (e.g., breeding and growing virtual creatures, buying items, competing between players, etc.). These activities can provide the player with more items or expand the ones they already own, adding to their value. This nature of tokenomics makes it profitable not only for users, but also for the creators.
Players can purchase in-game assets, trade them, and store them in a cryptocurrency wallet. All the digital assets a player owns in the game belong to them, and they can do whatever they want with them. They can move those assets from one game to another and even sell them on other markets. This means that even if a game ceases to exist, it is not synonymous with the loss of the player's invested funds.
The methods and mechanisms of earning from play-to-earn games can vary. Typically, revenue generation in games is realized through NFT tokens and cryptocurrencies.
Players can earn, sell and stake tokens. They can earn further rewards, such as cryptocurrencies, within the games. The rewards can be monetized or invested in further gameplay. As the popularity of a game increases, so does the value of the NFT tokens and resources that the player has.
Getting started in the play-to-earn model. What to consider?
Play-to-earn games differ in terms of requirements for new players. To begin with, you will need a cryptocurrency wallet, such as MetaMask, to store your cryptocurrency funds in and to be able to use them in the game.
In terms of content, it is a good idea to get an idea of the rules of the blockchain network, cryptocurrencies and NFT tokens, and their role in games. You can use many online guides. You don't have to become a specialist right away, but basic knowledge will certainly pay off.
Once you know how play-to-earn games work, you can start looking for the one (or ones) that will work best for you. There are already hundreds of play-to-earn games on the market (and hundreds more in progress), so the question is: how do you find the optimal game for yourself? It's best to choose one that's fun, of course, but what else should you consider?
It is good to pay attention to the economic model of the game and decide on the one you feel most comfortable with. A good piece of advice for beginners in play-to-earn is to choose proven and popular games. It's always a good idea to be cautious, as many of the games can involve a lot of risk and difficulty due to bad tokenomics. There are also cases of plain scams, as well as instances of tricking and taking advantage of those uninformed.
Entering the world of play-to-earn games usually involves an initial investment, although this is not the rule. It is worth to understand how much it will cost and how the investment can pay off.
Some of the games offer hybrid solutions: a free basic version, and for those who are interested – a paid one. However, even in the free ones, some assets may only be available upon payment. Some titles require the purchase of characters or certain tokens, and their value varies: it may be a symbolic amount like 1 USD, but sometimes the entry threshold is much higher.
Finally, some games allow you to start completely free of charge, with no strings attached. Fortunately, there are many publicly available descriptions and reviews of games on the web, which can help avoid disappointment and find the optimal model for us.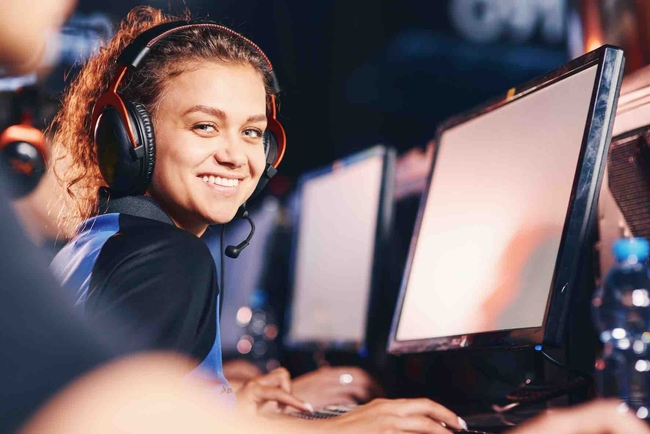 How to choose the right play-to-earn game?
There are many types of play-to-earn games: from massive multiplayer online role-playing games (MMORPGs) to RTS, or "real-time strategy" games. The rules, features, and means of earning compensation will vary in each of them.
One thing each P2E game has in common is that the enjoyment and fun of the game can be turned into earning. Below you will find basic information about a few exemplary games.
Nevertheless, keep in mind that there are hundreds, if not thousands of them on the market and you will certainly find many other interesting positions. Also, always be sure to investigate the game yourself before you decide to invest your time and resources in it.
Examples of games:
Axie Infinity
Axie Infinity is a crypto gaming universe and platform with game creatures called Axies. Players can buy or acquire them and then use them to fight, breed and grow them in exchange for cryptocurrency rewards. Each Axie has unique strengths and weaknesses and each one is also an NFT token.
The Sandbox
The Sandbox is one of the best play-to-earn games for creative people. It is comparable to Roblox or Minecraft. You can create other games in it, build your own world and invite the community to join your adventures. All of this can then be sold for a profit. For example, a player can create their own mini-game and charge for it.
The most valuable resource is terrain (LAND). Each piece of land is an NFT token, which symbolizes virtual land ownership. Players can also design unique sites themselves. Consequently, they can then rent out their LAND to other users.
Silks
Silks is a game with its own metaverse where virtual horse racing is intertwined with reality. The platform collects training history, race records, breeds, bloodlines and other data to create one-of-a-kind digital horses. Players can become owners of virtual horses in the form of NFTs.
Interestingly, these tokens are linked to real full-blood racehorses. Every time a real horse wins a race, a native Silks cryptocurrency token will be awarded to the token owner.
Gods Unchained
An extremely popular free-to-play card game where players are rewarded for playing. They have to outwit their opponents by building strong decks and using an effective battle strategy. They can trade, sell or use their cards in any way they want – just like with real decks.
Decentraland
If you already have some knowledge about P2E gaming, you are probably familiar with Decentraland. It's a virtual world built on blockchain where you can play to earn NFT. Users create plots and artwork here. The world consists of different types of blocks, LAND parcels, roads, plazas and many different player-generated events such as games, concerts and conferences. The platform has its own cryptocurrency, MANA, and all in-game assets are based on the Ethereum blockchain.
Benefits for game developers
Play-to-earn games bring benefits not only to players. Developers, too, can look forward to many conveniences if they choose to develop a game in this model. Here are some of them:
Implementing new technologies
Blockchain is a relatively young technology that is rapidly evolving and its capabilities are still being expanded. Gamers enjoy novelties; they tend to be explorers. Thus, providing them with new challenges can be a very profitable venture.
Currently, game developers are leading the technological race. They create unique mechanics, new ways of conducting the game. Implementing blockchain technology into your business early enough can prove to be a smart move. Staying one step ahead of the competition is often the key to a profitable business.
Savings
Players are well motivated to make a capital contribution to the game. Therefore, investment costs in game development can be spread over time and partially passed on to users.
It is also in the interest of players that as many people as possible know about the game they are investing in. This translates into an opportunity for play-to-earn games to reduce marketing costs.
Loyal users
When gamers invest in games, they start taking them seriously and not just as a way to de-stress or kill time. Users see them as a viable financial investment that they will profit from in the future. This makes for very loyal players who invest and count on revenue.
Building community
For the same reasons, play-to-earn game developers can expect to build a community more easily. Players who have their own return on investment in mind are likely to remain more loyal and make more active efforts to acquire new users and maintain a good reputation for the game.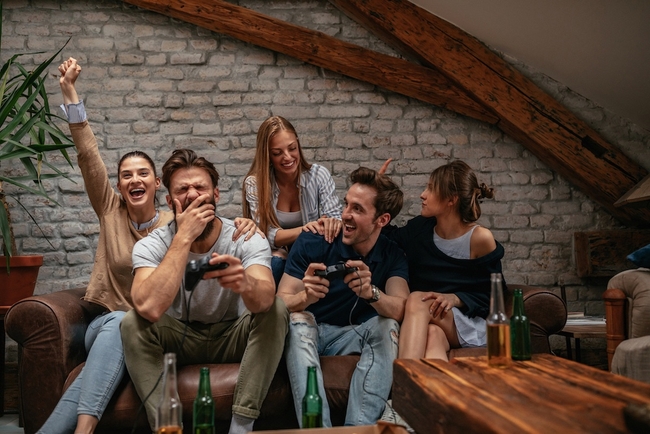 Potential risks
There has also been a fair amount of criticism and concern raised over the growth of the play-to-earn model. One of the objections is the potential depletion of this discipline, reducing it to a purely materialistic activity and creating a breeding ground for the exploitation of gullibility, greed or ignorance. Creators and consumers who value games for their artistic and escapist qualities may find this vision unpalatable. In their opinion, it might lead to the corruption of the market and the reputation of the gaming world.
Another potential obstacle to reaching a wide audience is the range of challenges required for players to engage in play-to-earn games. Gaining knowledge about blockchain, setting up a wallet, and then purchasing cryptocurrencies may not prove easy or inviting for all.
Bold but prepared
Play-to-earn games offer something that traditional video games simply lack: they financially reward players for their efforts and time spent playing.
Cryptocurrency play-to-earn games can be lucrative, but they often involve an initial financial investment and the cost of time to learn the game and earn the investment. At times, getting into the game is rather complex and requires a certain level of knowledge of the blockchain-based world.
If you approach the issue with due diligence and adequate preparation, you can not only have fun, but also gain profit. The first factor certainly should not be forgotten in order not to transform the world of games, escapist entertainment, into a purely capitalistic sector of investotainment.