Modern real estate: tokenization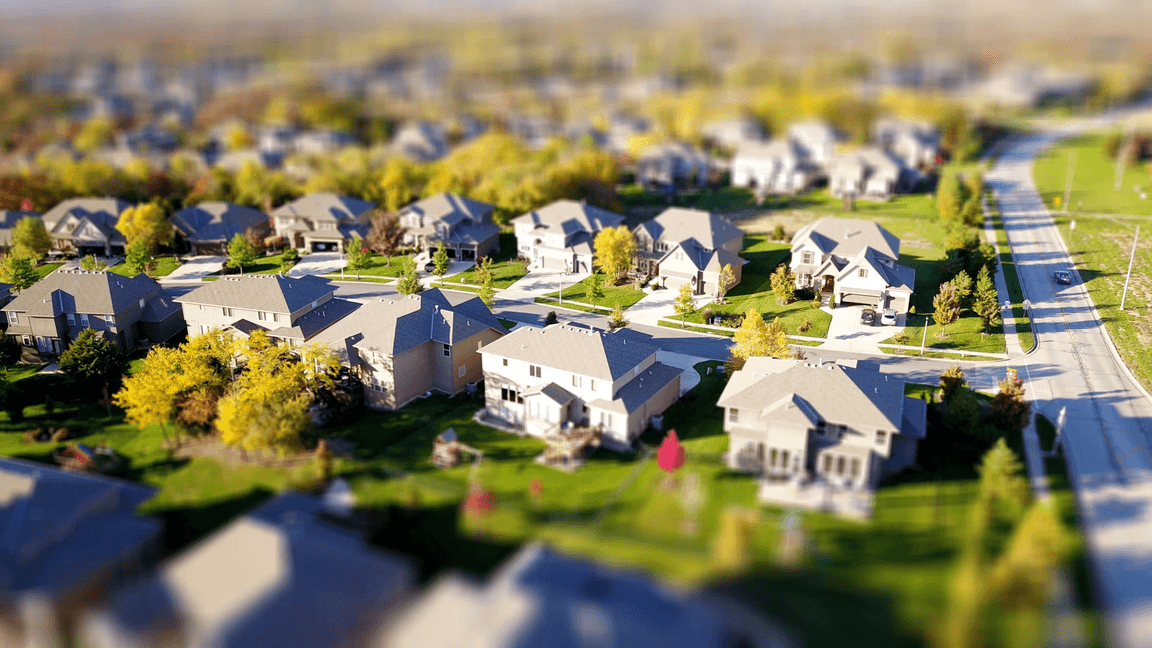 As you read this, the housing market is undergoing a revolution. The development of new technologies has created the opportunity to invest in real estate with the help of tokens. What is tokenization in the real estate industry? We're going to explain that today.
Investing in estate
In world history, there were basically only two ways of accumulating value that continued to guarantee a high return on investment through the ages: gold and real estate. As currencies lose out on inflation, investing in apartments, houses and other real estate is more profitable than ever.
How, then, can you earn from the capital in the form of the property? There are several ways to invest in real estate. The most popular method is to buy an apartment for your own housing needs. Although it seems that it's difficult to find income in this case, the history of rapidly rising prices shows that the value of your apartment may increase significantly within a dozen or so years.
You can also buy an apartment for long-term or short-term rental. Many people who have savings or high creditworthiness consider this option. Passive rental income is, after all, very tempting.
You can also invest in a different type of real estate. The purchase of commercial space for rent can generate enormous income, but this type of investment requires preparation, market and location research, and experience.
There are other ways, including sublet real estate (renting real estate from the owner and subletting it to another person for a higher rate), purchase for renovation and resale (so-called flip), or REITs (investment funds allowing you to invest your savings in real estate). All these methods have been known for decades. However, there is a completely new way to invest.
Tokenization: a new form of investment
Although investment in the real estate market is one of the safest and guarantees one of the best returns on investment, it has one major disadvantage: it requires a large financial outlay. However, can this problem be solved? Real estate tokenization, the latest investment trend in the industry, comes to the rescue.
Investing in real estate with tokens changes many rules on the property rights market, investment processes, and raising capital. So what exactly is real estate tokenization?
This is nothing more than creating tokens on the blockchain and assigning them to real value in the form of already existing or under construction estates. Tokens can act as shares but can also be used to raise capital for development investments, allowing a wider group of investors to participate in the investment.
Blockchain - the future of the real estate
One of the most promising functions of blockchain is investing in real estate. Issuing tokens on a distributed ledger technology (DLT) platform and creating a market for issuers (owners), investors, and other interested parties are set to be solutions that will take the real estate market to a whole new level.
The use of a blockchain-based platform eliminates the need for an intermediary channel to be agreed upon between the parties (e.g. e-mails, preliminary contracts). The distributed ledger technology also allows the entire investment transaction to be carried out anonymously for both parties (although this may exclude tokens acting as shares that require the identification of buyers). All this makes investing in apartments much faster, easier, transparent, burdened with lower risk, and more inclusive and accessible to a wider group of investors.
Types of tokens
To make real estate tokenization fully secure and subject to basic legal regulations, tokens are most often issued under the Security Token Offering (STO).
There are two types of investment tokens: the first type allows you to become a co-owner of the property (or part of the property), and the second is a credit asset that digitizes the rent charged for the property.
Why is it worth investing with tokens?
Real estate tokenization opens up completely new opportunities for the industry. The biggest advantages of this type of investment are:
Low entry threshold
Probably the biggest problem for people who want to invest in apartments. Until now, real estate investing has been done mainly thanks to the enormous amount of money. However, tokenization allows anyone to purchase a portion of the investment's shares by purchasing tokens. In fact, for just a few dollars, you can buy tokens that allow you to earn on the investment.
Lack of middlemen
Another disadvantage of traditional methods of investing in apartments are realtors who charge considerable fees and commissions. Performing an STO eliminates this problem.
No barriers
If your dream has always been to own a property in Tokyo, the Maldives, or Buenos Aires, today you can have it without leaving your home. Real estate tokenization eliminates location restrictions.
Low costs
Investing in real estate with tokens also means significantly lower costs, fees, and time savings compared to other financing methods.
Ease and speed of investment
Since blockchain technology eliminates barriers such as bank and notary fees. This not only increases the return on investment, but also significantly reduces the time and simplifies the entire process.
The highest level of technological security
Operations on a blockchain are secured with advanced cryptography, which makes them extremely secure. They are also transparent, and the approved transaction cannot be reversed, changed, or duplicated, which eliminates the potential risk for manipulation.
Challenges and threats
Real estate tokenization is a new tool on the investment market that has many advantages, but this solution is not without its drawbacks. The most serious challenges facing the industry include:
Regulatory framework
The concept of securities is not clearly regulated worldwide. While blockchain removes middlemen, optimization requires compliance with current laws and regulations.
Licensed Platforms
As housing market tokens are still new, there aren't many licensed and proven platforms that offer these types of services.
Taxes
They are the biggest opponents of all types of investments. With digital measures, the tax complexities are even more difficult to unravel. There are countries that do not have tokens defined in their laws, which can cause problems with tax offices.
A way to deal with the housing crisis — examples of tokenization
Real estate tokenization is a new process. However, there are already examples of companies that have successfully tokenized their projects. Probably the most famous of these is realT, a platform that offers simplified real estate investment. RealT replaces paper deeds with digital tokens based on the Ethereum blockchain.
Red Swan is also a popular platform, created to invest in tokenized commercial real estate assets. Republic, SafeWire, PropertyClub, RealBlocks, and Meridio are also very well-known startups offering investment in apartments. Every week, however, new companies are created that allow you to invest in real estate with tokens.
Tokenized Future
According to a report from Moore Global, an accounting firm, the real estate tokenization market will reach $1.4 trillion within five years. This only shows how much potential lies in housing tokens.
The use of blockchain technology in investing in apartments will open the market to completely new investors, solutions, and perspectives. The coming years will belong to tokenization, and the revolution in the real estate market has already begun.