How can tokenization change the energy industry?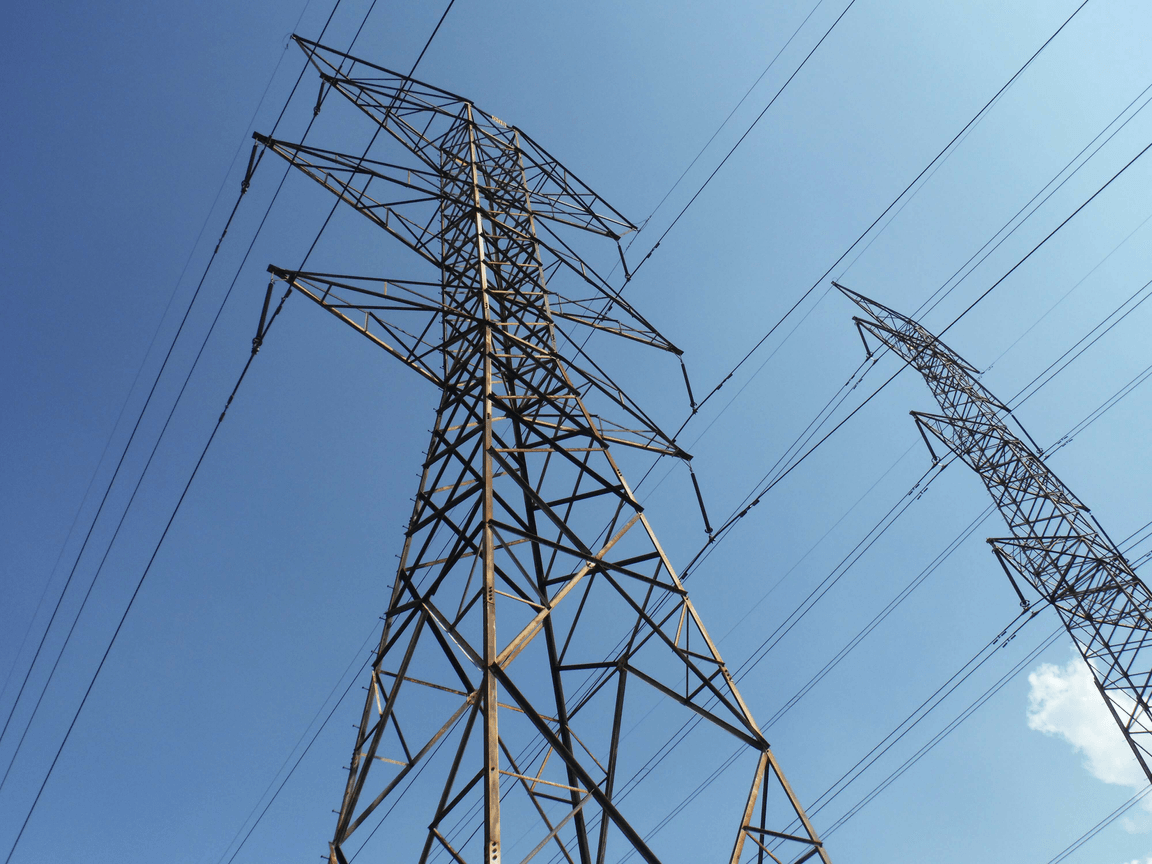 Energy companies, from utility suppliers to oil and gas enterprises to startups offering renewable energy solutions, are beginning to see the transformative impact of blockchain technology. Will tokenization of energy permanently change the way of obtaining and distributing it?
What is tokenization?
Tokenization is about transferring real value to the digital world using blockchain technology. Blockchain ensures the security of these assets in many different fields. In addition, the technology used for cryptocurrencies allows you to speed up the processes of concluding contracts between the parties and eliminate intermediaries. That is why there is more and more talk about the future of the energy industry through the prism of energy tokenization.
There are many examples of industries that can be tokenized. From the tokenization of startups through the real estate industry to music, art, and other luxury goods. Examples of companies that have successfully conducted the tokenization process show that the future lies in tokens and blockchain technology.
The biggest advantages of tokenization are primarily security. Blockchain technology does not allow for manipulation, and once a transaction contained in the blockchain can no longer be reversed, changed, or falsified. Thanks to this, the management of distributed databases in this way is much safer, and the risk of leakage of sensitive data is almost zero.
The introduction of tokenomics also means increasing efficiency by automating processes and eliminating the irritating 'paperwork'. If we add transparency and much faster, more efficient, and without territorial restrictions accounting, which is guaranteed by blockchain, we have a recipe for success.
The energy sector is consistently flooded with innovation. Especially now, when renewable energy sources (RES) have become popular. Investing in wind and solar farms is currently the fastest-growing segment of the energy industry (in 2010, solar and wind energy together accounted for only 1.7% of global electricity production, in 2020 this number increased to 8.7%). If it is so innovative, does the industry need tokenization at all?
The tokenization of energy
The short answer is yes. Distributed Ledger Technology (DLT) can increase power delivery efficiency by tracking the supply chain in the distributed generation. In the case of centralized systems, managing small power generating units is difficult and laborious. Each of them must send data to the "headquarters", and these are collected only there and on the basis of them, an invoice can be issued. However, blockchain can be useful here. Each manufacturer can add data directly to the network of blocks and the system generates a balance sheet based on it.
But that's not all. Energy tokenization could also impact more conventional energy sectors such as oil and gas. Complex systems, with multiple actors, should benefit from blockchain technology.
The complex network of participants suffers from outdated infrastructure and numerous process inefficiencies. This also affects the price. Too many of them are still based on physical documents. Tokenization can solve this problem. Each barrel of oil can have its digital version created on a blockchain. Then it could be managed from anywhere in the world without involving third parties and unnecessary paperwork. Everything would be in a distributed ledger. An additional advantage is that once created blocks in the network can not be changed, so tokenized oil or gas would not be exposed to manipulation.
In the case of automation of management processes, fuel could be much cheaper, because the costs of its production and delivery would be lower. Oil and gas conglomerates are seeking to invest and implement blockchain technology due to its ability to lower costs and limit environmental impact.
The network itself can also be tokenized. There are already examples of startups that decide to cooperate with consumers in a two-way fashion. A good example is the company Zome, which rewards users of the electricity network with tokens for saving energy.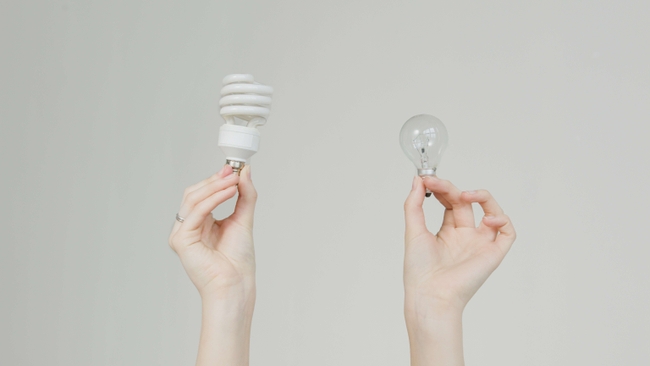 Power consumption in blockchain
One of the stereotypes behind blockchain technology is its energy inefficiency. How could a blockchain revolutionize energy use and reduce greenhouse gas emissions when the technology itself consumes so much energy?
As we have already written, this is a stereotype. Yes, maintaining Bitcoin, the largest cryptocurrency, has a high energy demand. It is estimated that BTC requires 707 kWh. However, the vast majority of tokens are built on the Ethereum blockchain, which uses approximately 70 TWh per year. There is a planned change of the consensus algorithm from proof of work to proof of stake (Ethereum 2.0), which will allow consuming much less energy (about 1/10 000 of the current demand). The Ethereum developers plan to make the switch in the coming months.
There are already networks that operate on proof of stake. For example, Cardano, a cryptocurrency using its own PoS protocol, needs 6 GWh per year (over 10,000 times less than Ethereum).
Energy efficiency and tokenization
Tokenization Energy tokenization is expected to revolutionize the production, distribution, and use of electricity. The biggest advantages of tokenization are:
reduction of operating costs,
much more environmentally friendly solutions,
greater transparency and security for shareholders.
Investing in renewable energy sources
The biggest changes are coming in the renewable energy sector, though. Investing in wind farms or other renewable energy sources may become much easier and more accessible due to tokenization.
A good example is a solution proposed by the Australian startup Power Ledger. They have built a blockchain-based platform that allows consumers to buy and sell renewable energy created by solar farms in the form of tokens.
So far, the biggest problem of RES has been high costs, difficult availability, and the problem of accounting for surpluses in electricity production. Energy tokenization companies are looking for solutions to these issues.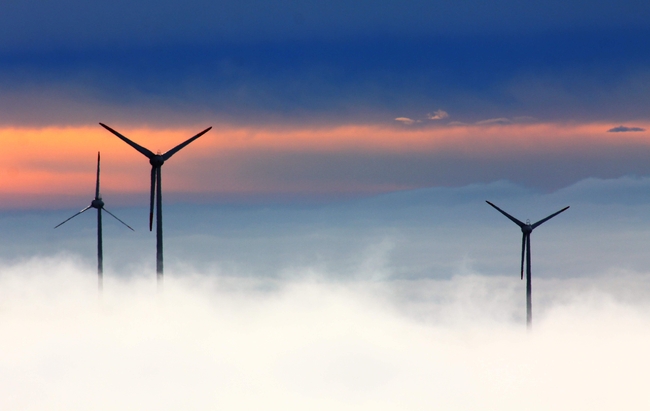 Wind, solar and photovoltaic farms
The Paris Agreement on Climate Change obliges all countries to submit long-term plans to reduce greenhouse gas emissions. A key element of these scenarios is investing in photovoltaic, solar, and wind farms.
Currently, enterprises are buying Renewable Energy Certificates (REC) representing 1 MWh of emission-free energy produced by another entity. The biggest concern, however, is that the REC does not guarantee the origin of the energy consumed entirely from renewable energy sources. This is where blockchain can help.
Blockchain technology allows you to cheaply track energy from source to the end-user and thus issue certificates proving the purchase of renewable energy.
Other uses of tokens
Tokens can also be used in other aspects of energy management. Foremost, tokenization can be used to manage distributed electricity generation, i.e. smaller generation units such as renewable energy sources.
There are also startups that want to use tokenization to reward consumers for pro-ecological behavior. One of the best-known examples is the British company Energi Mine. It created EnergiToken (ETK), which is given to the users of the platform each time they take part in various energy-saving activities. Then these tokens can be exchanged for reducing the electricity bill, charging an electric car, or simply selling it.
Tokenized energy in practice
Energy tokenization is still a new trend, but a number of companies have already managed to create solutions based on blockchain technology in the energy industry.
WePower A Lithuanian startup has created an online energy trading platform. It would not be anything special if it were not for the fact that WePower offers companies tokenized energy from renewable sources. The startup has collected over $40 million as part of the ICO.

Columbus Energy A Polish company announced that in 2022 it will start offering the service of 100% energy balancing from a home photovoltaic installation. First, Columbus is to conduct an energy tokenization pilot, and the entire finished product will be introduced next year.

MyPower od Wien Energie The largest Austrian energy company has launched MyPower, an energy tokenization platform based on blockchain. MyPower allows customers to buy shares (tokens) in solar and photovoltaic farms throughout Austria. The tokens can later be exchanged for paying energy bills or even for groceries.

MotionWerk Thanks to energy tokenization, it is possible to create autonomous charging stations for electric vehicles. This is what the German startup MotionWerk does. The proposed solution allows owners of electric vehicles to safely pay for charging services on the go.
The shift of power
So far, the proposed solutions are still at an early stage of development. Until now, electricity has been supplied centrally and there is still a long way to go before new technology dominates the industry.
However, we can already see a huge potential in energy tokenization. Investing in solar farms with tokens will soon become the most popular process for buying electricity from renewable energy sources. The future lies in ecology and decentralization, and tokenization offers it all.